A Glorious Ride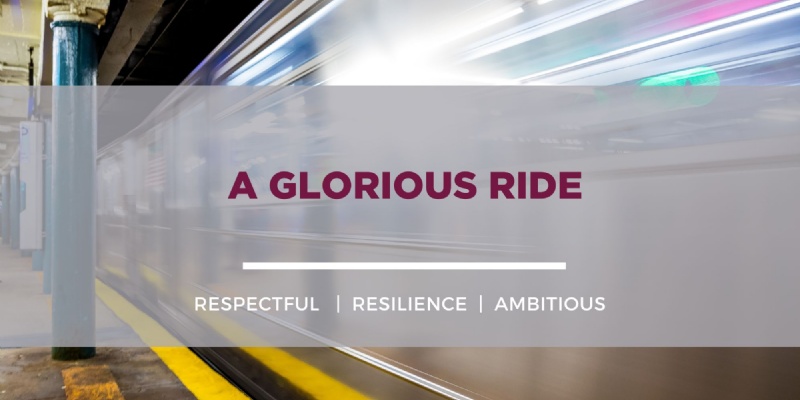 The past week or so has seen a number of significant events at school and which relate to the journey of a student through their time at Brookfield, or any school. On 22nd June we held our Year 6 Primary Welcome evening. Attended by 180 families who have secured a place at Brookfield for Year 7, the evening was held in two 'sittings', where students and parents heard some key messages about the start of term. After a welcome from myself, families heard from Deputy Headteacher, Mr Cronin, and from our Transition Leader, Mrs Allan. As students had been made aware of which House they had been placed in, they then heard from their Head of House about the opportunities that will be available once they start their Brookfield career. Our enhanced transition means that Year 6 students actually begin at Brookfield for the last two weeks of term, starting on Monday 11th July and therefore fast-approaching. It is no exaggeration to say that the evening was one full of enthusiasm, excitement and - perhaps - a degree of apprehension, as youngsters start to comprehend their move from their primary school to Brookfield. Conversations during the evening, and feedback subsequently, suggest that the evening was extremely successful in its aim of welcoming our new intake, and allaying any trepidation they may be feeling.
And from the new Year 7 intake, to outgoing Year 11 and 13 students. Last week we held our Proms for both year groups at Ringwood Hall Hotel. Both were wonderful occasions, as they always are. Earlier, Year 11 students had their 'Leavers' Assembly', where we were able to reflect on the past 5 years. Images, videos and anecdotes were shared. The whole assembly was superbly marked by the Year 11 student group. It was a time of reflection, reminiscence, laughter and tears. Not all will return to Brookfield sixth form. Some will go on to College, other sixth forms or to apprenticeships. All leave Year 11 with the very best wishes from staff at the school.
I would like to share one exchange that I had with a Year 11 student - Jack - at the end of the day. As the Year 11s mingled and began slipping away into the glorious June sunshine, I bumped into Jack outside school, stood quietly contemplative. I enquired how he was feeling and how he would reflect on his time at Brookfield. I will share his exact words:
Well sir... I've been thinking of just that. The only way I can sum it up, is..."It's been a glorious ride''.
We chatted about what made his time at the school 'a glorious ride'. Jack was full of memories and stories. While we always wish students the very best as they take their next step in life, this exchange was also a reminder that these final days are also bittersweet, representing the end of something as well as the start of something new.
So from new Year 7 students about to start, to Year 11 and 13 students finishing their time at Brookfield, the past week or so has experienced both sides. Both of these events are a reminder of the fact that students spend only a small amount of time at a school, and that every one of those days is very precious.
Mr Hirst, Headteacher