Fundraising for Chesterfield Foodbank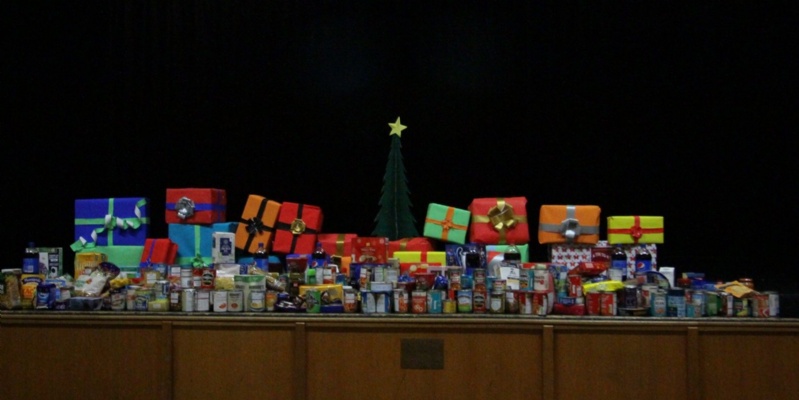 Fundraising for Chesterfield Foodbank
A BIG THANK YOU to everyone who came to join us for our 'A Tin to a Tenner' festive celebration.
Our amazing Performing Arts students took to the stage for an evening of "all things Christmas" treating us to some wonderful Christmas readings, dance pieces and ensemble songs. Thank you to our BPFA for providing festive refreshments, and thank you for all of your kind donations, we raised £190 along with an incredible supply of foods for Chesterfield Foodbank
Caroline Ashley, Head of Performing Arts, would like to thank the amazing students for all their hard work and dedication, the Performing Arts team for creating this wonderful event, and the families who came along to support us.
Look out for more photo's in our December newsletter