Chesterfield Schools 2021 Football Championships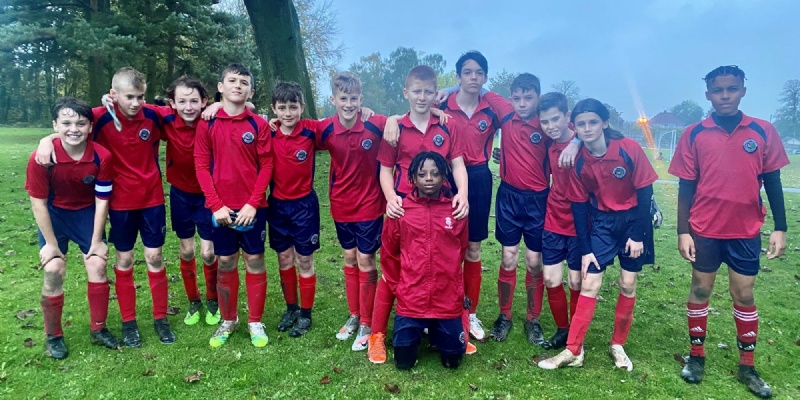 Year 8s winning their tournament at Tupton
Wednesday afternoon saw the Year 8 football team travel to Tupton for the Chesterfield Schools 2021 Football Championships. After last week's inter-house football it was clear there was a lot of talent which made choosing the squad incredibly difficult. We rolled up to Tupton, nervous but confident in our ability to pass the ball and score goals.
Our first match was against the hosts. It was very close but we took the lead up to half time. Tupton drew level at 1:1 in the second half. Our second match was tough on the boggy and uneven ground and we went down 1:0 to Netherthorpe in the first half. During the second half we switched on and scored two quick goals to lead the game, only to concede again in the final stages to again draw the game 2:2.
In order to top the table we needed results to go our way and for us to take the win. We took the victory with a brilliant footballing display to win 4:0. The last game was 1:1 to Netherthorpe against Tupton which meant Brookfield topped the group and won the tournament.

Both Mr Thompsons were very proud of the mindset, ability and effort shown by our students to win the first tournament of the year!
D Thompson - Head of PE