Easter Holiday Upcycling Competition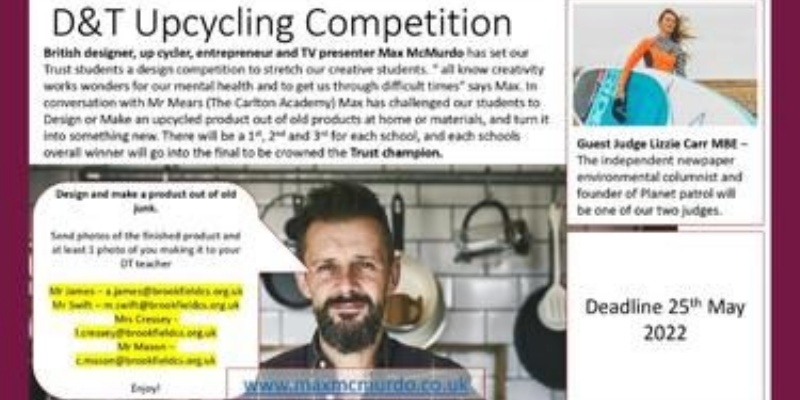 ** EASTER HOLIDAY UPCYCLING COMPETITION **
British designer and up cycler, Max McMurdo (www.maxmcmurdo.co.uk) has set our students a design challenge to stretch their imagination and creativity over the Easter holidays.
The challenge is to take an old product at home and upcycle it into something new.
Deadline date is Monday, 25th May.
For all the details and some great inspiration, please see the PDF attachment below.