Girls Golf Rocks!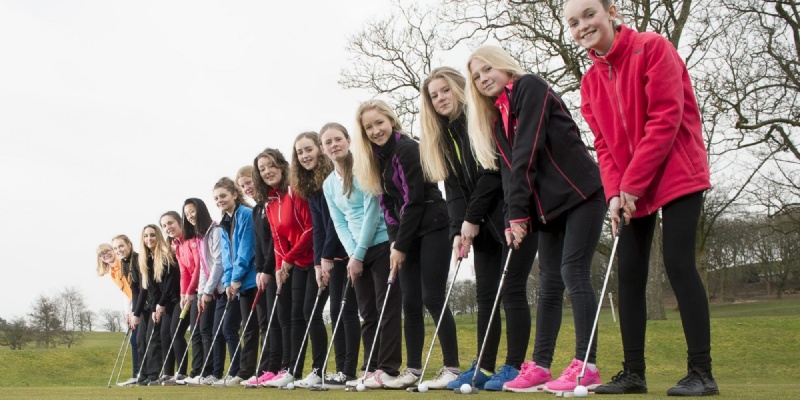 Year 7 Girls, Have you ever thought of trying golf?
If so, you're lucky, as Chesterfield Golf Club have been selected to be part of the Girls Golf Rocks programme. You will be able to join our growing girls section and get a taste for our fabulous sport.
Girls Golf Rocks is a coaching programme developed by England Golf and is specifically designed to promote the game of golf as a fun and friendly experience for young girls new to the sport. No experience necessary, no equipment required. At Chesterfield the Coaching will be provided by Shane Naisbett our professional, supported by two of our Junior Girl golfers who have been trained to be Activators, Olivia Streets and Olivia Barker-Sabido. The activators will welcome you, help you have a great golf experience, support your development and create a fun learning environment. If you want to carry on after the sessions, you will have the chance to learn more about the fantastic Junior Section we have at the club.
The sessions will take place over a 6-week period, beginning 30th June 2021 and costs £35. Sessions are limited to 16 girls, so act quickly to secure your place. Sessions are open for booking up to 25th of June.
If you would like more information please go to FAQ
Sign up procedure
Go to the main Girls Golf Rocks webpage, scroll down and click on 'Find a session' and book now. Where it asks 'Search your location', type in Chesterfield and enter. Scroll down to image of Chesterfield and click on it and there you will see 2 options - Course 1 and Course 2.
Course 1 is Wednesday 30th June from 6.00pm - 7.00pm and Course 2 Wednesday 30th June from 7.00pm - 8.00pm. Click on your selection and scroll down to 'Upcoming sessions', check the details are correct for you and then press 'Select', enter the number of girls, enter and pay. You're all done.
If anyone wants more information, please email us.
Many thanks, and hope to see you golfing soon.
Barbara Sims and John Barker
Chesterfield Golf Club