Primary Transition a Success!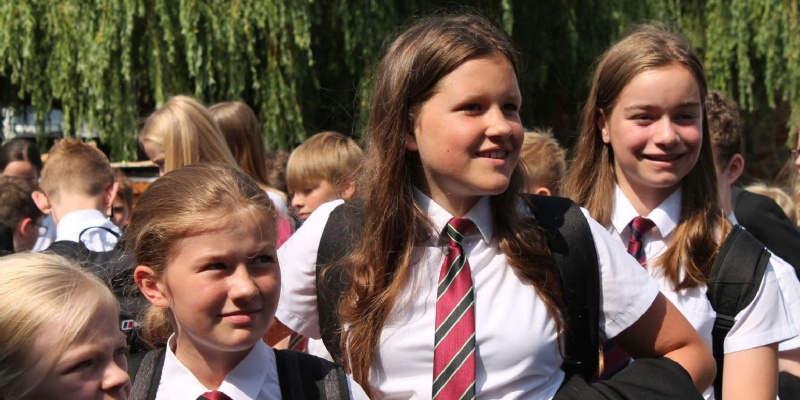 It has been an amazing start for our new Year 7s.
Our transition week started on Monday 19th July and on the first day 170 students arrived in the hall for a welcome introduction by Mr Hirst, our transition leader Mrs Allan and Senior Head of House Mrs Williams. It was great to see the Year 7s all dressed impeccably in their uniform, and whilst they certainly had some pre-school nerves it wasn't long until the nerves turned into excitement.
Some of our Year 11 and Year 13 students returned to the school as Ambassadors - Tom, Amelia, Rory, Hannah, Maddie and Jacob were positive role models for our Year 7s to meet and work with.
The students enjoyed getting know new people, experiencing new subjects and playing 'scatter ball' in PE. Everyone involved is working incredibly hard to ensure our new Year 7s have a fabulous transition week at Brookfield. They will finish on Friday with huge smiles, already looking forward to September.
After this week, they certainly need a rest before then!
Some photos from the week so far can be found below, and don't forget to check out our Primary Transition section for full information on the transition process.