Students excited to start their Duke of Edinburgh Award journey at Brookfield!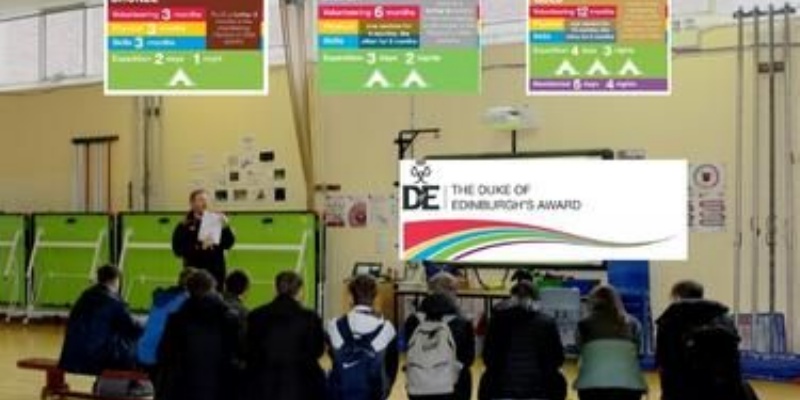 Over the past week at Brookfield, we've had some of our Year 10 and Year 12 students come together with Mr Knight, our DofE Co-ordinator, to hear about the next steps on their journey to starting their Duke of Edinburgh Bronze and Gold Awards.
A letter has been sent home with all the interested students detailing what happens next, and Mr Knight has also set up a DofE group on Show My Homework for students to receive updates about future meetings, etc.
For more information about participating in the Duke of Edinburgh Awards at Brookfield, please visit our website at https://www.brookfieldcs.org.uk/students/extra-curricular/clubs-and-activities/duke-of-edinburgh