Year 6 Welcome To Brookfield Evening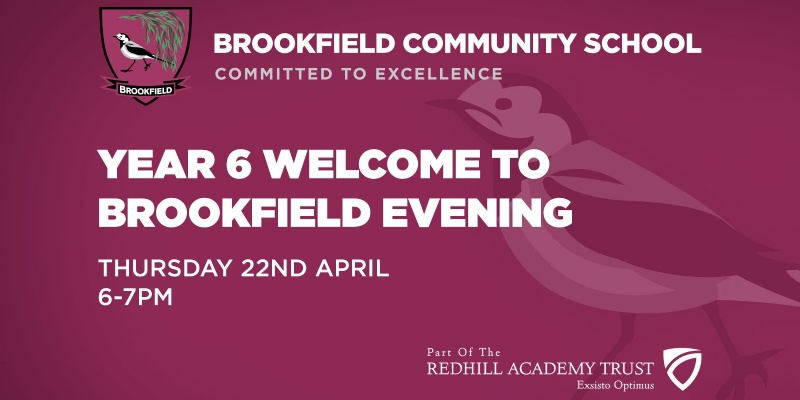 Our Year 6 Welcome To Brookfield Evening takes place on Thursday 22nd April at 6pm.
As we are still unable to welcome parents and carers into school, instead join us for a live webcast with Transition Leader Pippa Allan, Headteacher Keith Hirst, key members of our pastoral team and our Year 10 Primary Ambassadors.
The evening will be full of information about our transition process here at Brookfield, and will feature:
An overview of life at our school
Information on our transition week
An insight into what students and parents can expect from life at secondary school
An opportunity to ask any questions at the end of the evening.
To join the evening, simply click here ready for the 6pm start time on Thursday 22nd April. The event will last for approximately one hour.
We look forward to seeing you there.