Extra-Curricular Clubs
We recognise the importance of extending our students' learning beyond the classroom, celebrating and encouraging them to develop their talents and interests. Our comprehensive offer includes a broad range of activities and booster leaning sessions. Activities on offer include sports, performing arts, creative arts, enterprise and STEM based subjects, as well as providing leadership experiences through our relationship with the SHAPE Partnership, and the opportunity for students to complete The Duke of Edinburgh Awards.
Many students are able to represent the school on the sports field at local, county and regional level in both individual and team activities. Each year we also compete in work related competitions, such as The Young Enterprise scheme and the Magistrates Mock Trial competition.
Brookfield has a well-established reputation for delivering outstanding annual school productions and dance shows. These events involve many students from across all the school years, enabling them to demonstrate their performing skills to the local community.
We are committed to removing any barriers to participation and will endeavour to support any students who wish to access and enjoy any of the activities on offer. As well as out of lesson learning opportunities, we deliver an extensive programme of visits, residential trips and experiences co-ordinated through subjects and via our career's education programme. Recently students have visited Sheffield University, Iceland to study tectonic plate movement and energy consumption, Italy skiing and Mexico to complete ecological studies.
Extra-Curricular Clubs
Details of all our current 'Brookfield Plus Extra Curricular Clubs' are displayed on the TV screens around school and will be added here shortly.
PE
Lunchtime extra-curricular sessions will run from 12:15pm to 12:55pm.
After school extra-curricular sessions will run from 3pm to 4pm.
All sessions will be based down in the sports hall, AGP, school fields or gym.
Students need to wear full PE kit, and adhere to all school policies when attending.

For any further information please speak to Mr Knight or email d.knight@brookfieldcs.org.uk
Performing Arts
Our Performing Arts Clubs are open to all years and abilities, and are a great way to develop confidence, performance skills, make new friends and, most importantly, have lots of fun!!
Glee club – singing and dancing to your favourite musical show tunes.
Dance clubs for junior and upper school – preparing for our upcoming dance showcase and then working towards the summer show.
Junior rock band/guitar club – delivered by the talented Mr Fisher for budding rock stars in lower school.
Summer productions rehearsal – This is for anyone interested in taking part in our outdoor summer performance evening – dancers, singers, actors welcome!!
On a Thursday night it is also show band night – come along and join our talented show band and prepare for the upcoming show!!
Drama club – come along and play a range of fun drama games and have lots of fun!!
Please speak to Mrs Ashley or Mrs Carter for more details.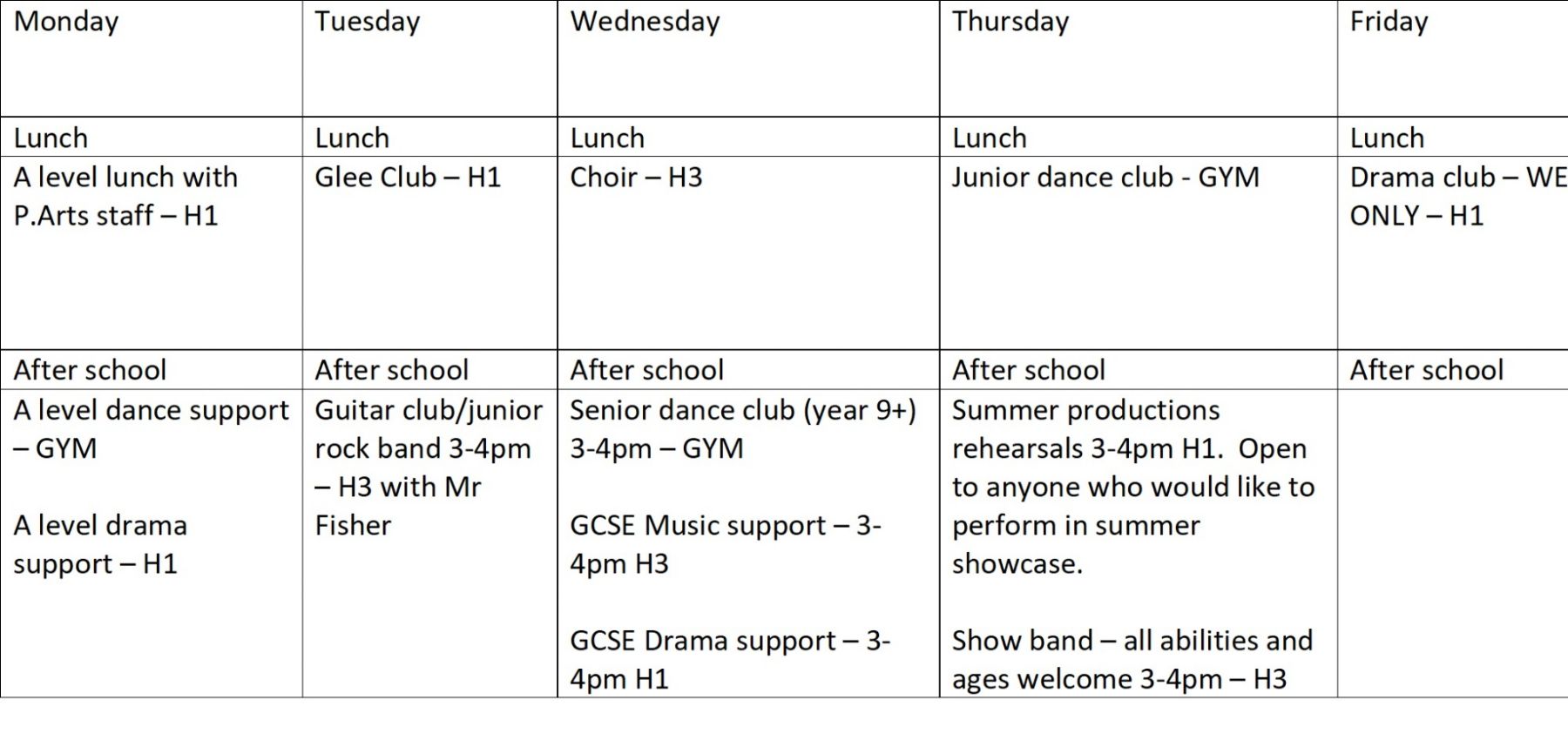 Duke of Edinburgh Awards

The Duke of Edinburgh's Award is a challenging programme for young people aged between 14 and 24. The DofE tests and builds an individual's commitment, resilience and teamwork in a practical, fun and energetic way.
There are three levels, Bronze, Silver and Gold which lead to a Duke of Edinburgh's Award. You achieve an Award by completing a personal programme of activities in four sections (five if you're going for Gold). You'll find yourself helping people or the community, getting fitter, developing skills, going on expeditions and taking part in a residential activity (Gold only).
Most importantly you as a participant get to choose what to do! This also means that it is up to you as a participant to get yourself organised and complete the award off your own back. Your teachers are there to guide and assist, but the hard work should be coming from you!
The Duke of Edinburgh Awards are a real challenge, but the flip side is that you'll pick up experiences, friends and talents that will stay with you for the rest of your life.
At Brookfield, we offer students the chance to start their Bronze DofE in Year 10. Those with the required commitment can go on to achieve their Silver Award with the school's assistance, and finally our leaders will point the special few in the right direction to complete their Gold Award after they have left Brookfield.
If you have any queries about the Award please e-mail Mr Knight
Duke of Edinburgh Award Website
Duke of Edinburgh Expedition Food Suggestions
Instrument and Singing Lessons
Would your son or daughter love to learn a musical instrument or learn to sing at Brookfield?
Do they already play an instrument and want to continue developing their skills and knowledge?
Below, is a list of all our wonderful peripatetic staff who come into school each week to support students so if your child is interested in these opportunities, please contact the relevant person via email.
Drums
Andy Feeney
andyfeeneydrumtuition@outlook.com
Strings
Daryl Sharpe
Keyboards / Piano
Ryan Edwards
Singing
Effie Hodgkinson
euphemia.hodgkinson@hotmail.co.uk
Guitar
Rob Fisher
Double Bass
Sara Brown