RHAT Book Awards 2023
Over the past few months some of our KS3 students have been involved in the RHAT Book Awards 2023 where they have been reading the entries in the competition and voting on their favourite book, front cover, first lines and blurb!
On Friday, 3rd March travelled to Carlton Academy in Nottingham with other schools from RHAT to find out who the winners were!! See below for the winning book, front cover, first lines and blurb along with some photos of our voting students and Librarian, Miss Arrowsmith with winning author, Ross Montgomery.
We hope our Year 7 and 8 students, Abbie, Darcy, Ewan, Tayla, Rose, Ethan, Emily, Lilia, Mel, Elsie, Robert and Esme enjoyed being involved in this fun competition.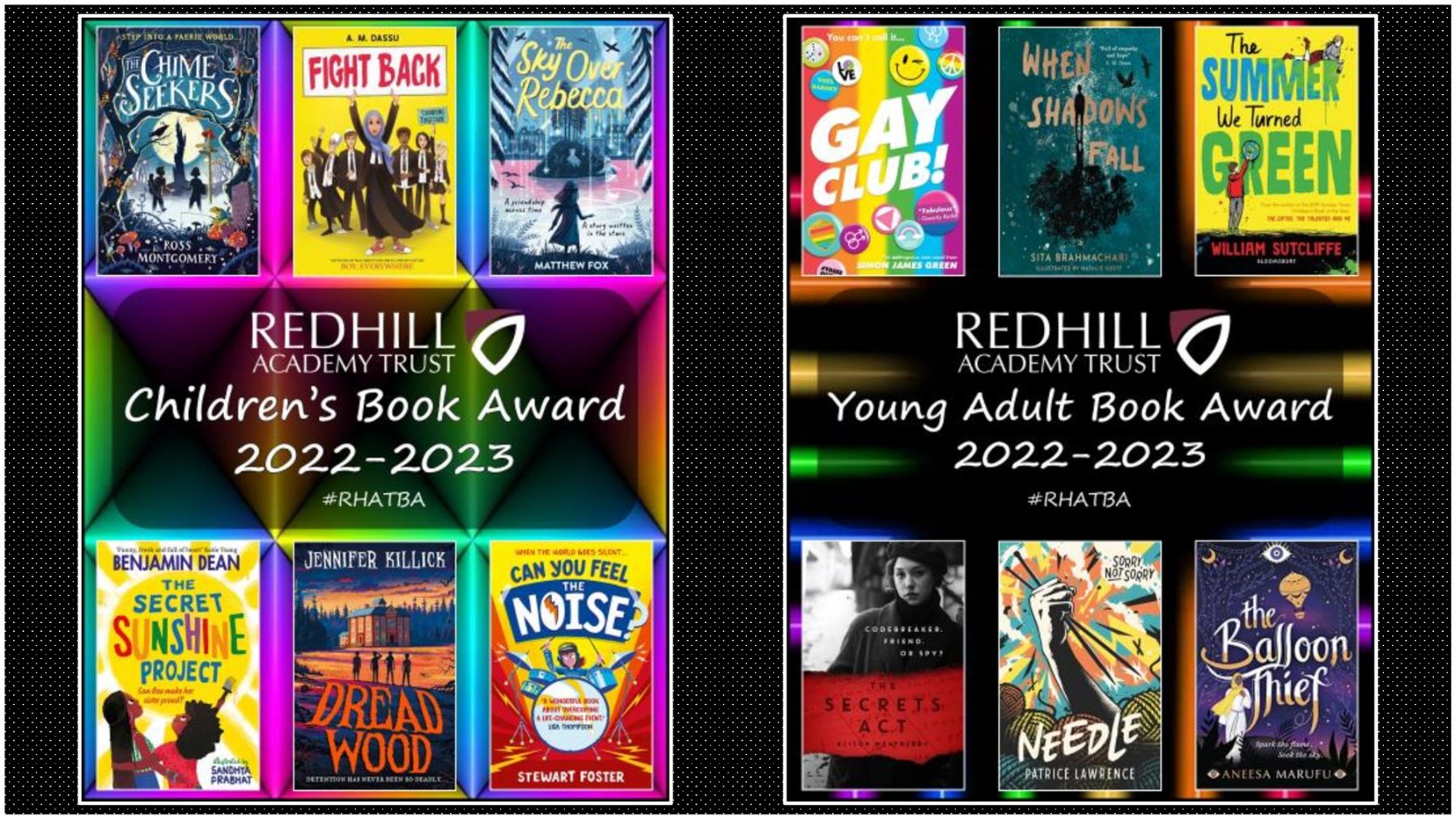 The overall winning author and book was 'The Chime Seekers' by Ross Montgomery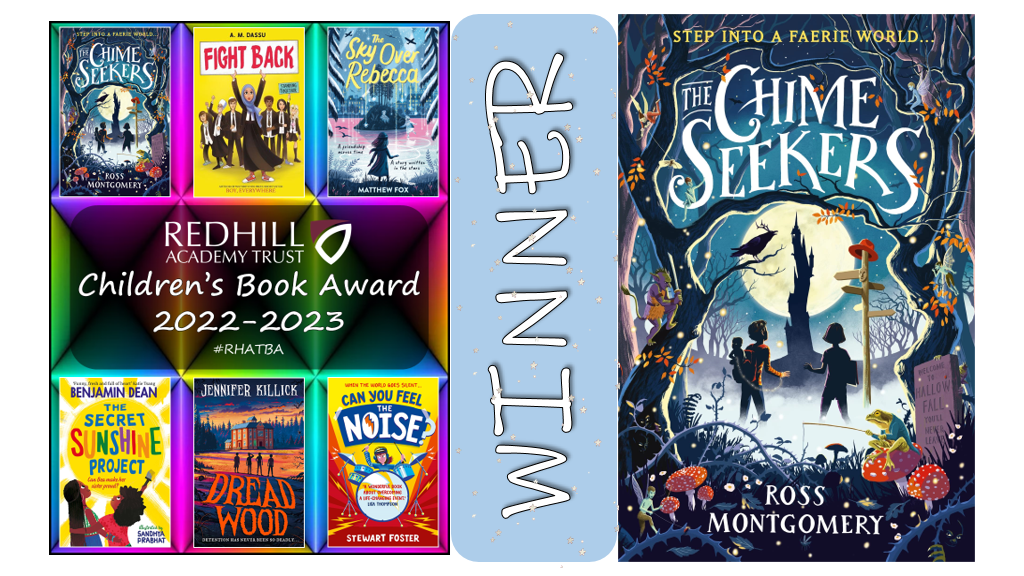 The winner of the front cover also went to Ross Montgomery with his voted favourite book, 'The Chime Seekers'.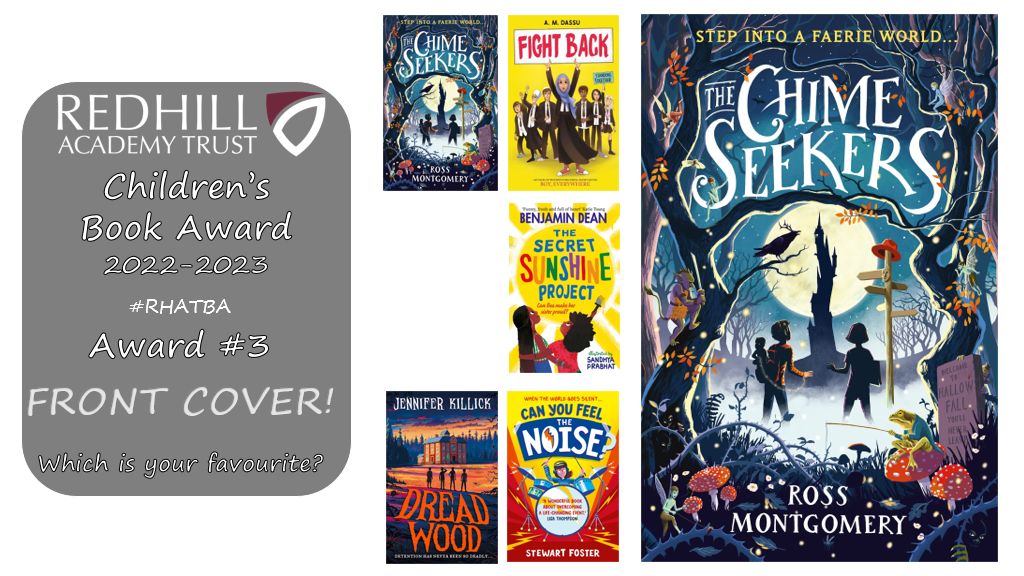 'Dreadwood' by Jennifer Killick was voted the number one book for first lines and blurb.