Join Us At Our Event of the Year...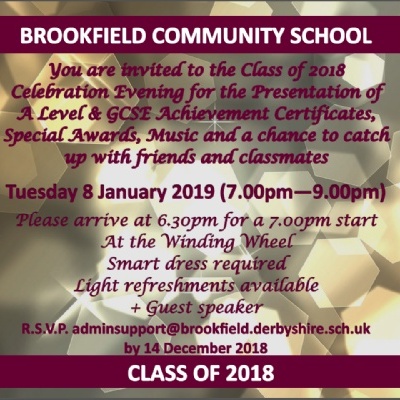 Please join us at our 'Event of the Year' - our GCSE and A Level Presentation Evening
Tuesday 8th January 2019 from 7pm to 9pm at The Winding Wheel, Chesterfield
We have a special guest on the evening who will be providing a fascinating insight into their life and work. More details to follow later...
You don't want to miss this one!
It will be a great evening, celebrating the tremendous success stories of our students, with a special guest too.
Trust us...this is an evening you'll never forget.