** DofE Update - Day 2 **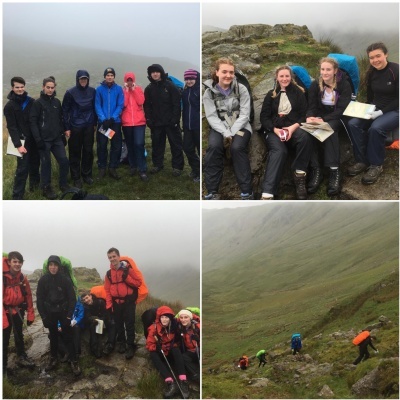 It's Expedition Day 2 for our DofE Gold Award students.
More news and photographs below...
Our students (and, of course, the dedicated staff who make this all possible) completed day two of their Duke of Edinburgh Gold Award challenge on Wednesday.
Here we see The Red Team climbing way up into the Lake District clouds.
Their Green Team colleagues are high up on Greenup Edge.
With The Blue Team braving everything the weather can throw at them in the fells.