** DofE Day 3 Update **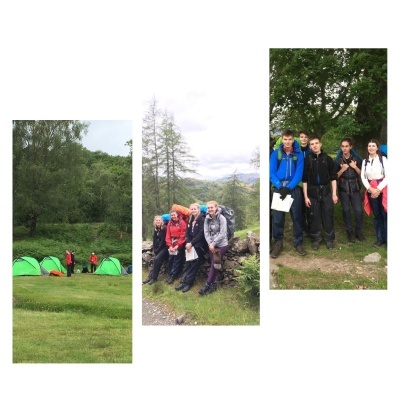 Thursday saw our brilliant students press on to their next camps.
Read below for more detail...
It's day 3 of the DofE Gold Award Expedition and our students (and staff) have been putting in the 'hard yards' again today.
Here we see The Red Team pitching camp in Coniston. Whilst their Blue Team friends are also delighted to have reached camp for the night. Meanwhile The Green Team is taking a well-earned breather on their march through the fells close to Skelwith bridge.
It rained for most of the morning, but the afternoon has been a little brighter with the sun trying to get through on a few occasions.
The other photographs show The Blue Team arriving in Coniston after completing the toughest day 3 route up and over Wetherlam, and The Red Team meeting the Assessor at Tarn Hows.