School Uniform Selling Dates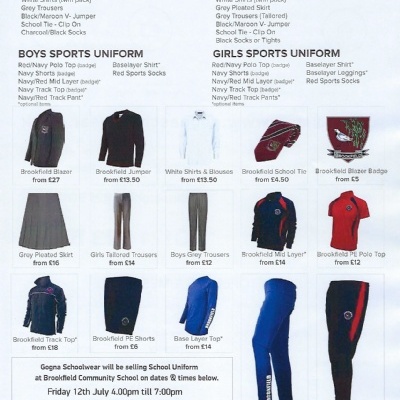 We shall once again be offering dates to sell school uniform from our official supplier. The dates are:
Friday 12th July 2019 4pm–7pm
Friday 9th August 2019 3pm-7pm
Please see below the promotional flyers detaling all uniform items, prices and special offers on packages.
Changing facilities will be available and items can be tried-on before you buy, with Brookfield staff avaiable to offer adviice.
Free parking is available on our school site.
On both dates we shall be selliing from our drama studio.
There are also details on how you can order on-line if you are unable to get to any of the selling dates.