Guys and Dolls Tickets on Sale!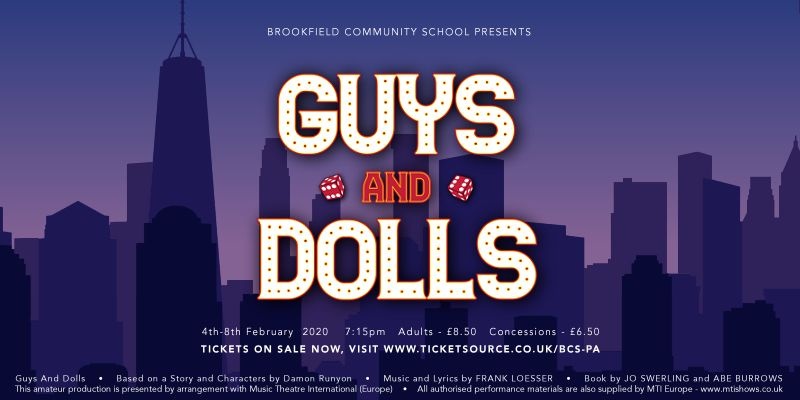 Tickets for our upcoming school production, Guys and Dolls, are now on sale.
The show, featuring more than 70 of our talented students, opens on February 4th 2020 for five performances. This year all tickets are being sold online, through the Ticketsource website. Adult tickets are £8.50, concessions are £6.50. All performances begin at 7:15pm.
Please click here to book your tickets.