Business and Economics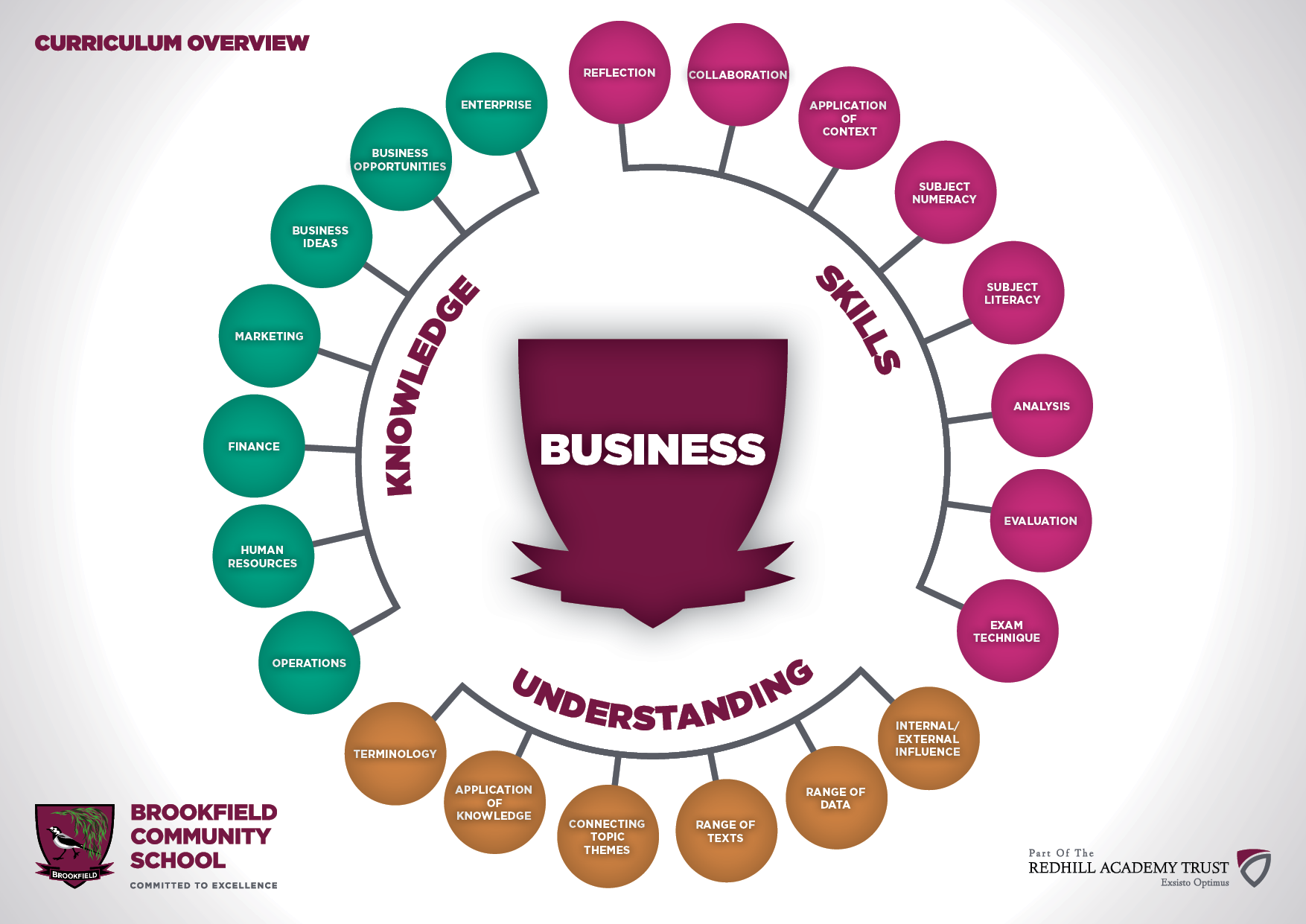 Click image to view full size.
---
Introduction to Business & Economics
You might have an interest in business, and want to start your own business one day. You may have an enquiring mind and be interested in learning about the world around you, how businesses are set up, and what it is that makes someone a great entrepreneur.
GCSE Business Studies develops students understanding of the work of business. During the course students develop a variety of skills including:
Making decisions and developing persuasive arguments
Creative and practical problem solving
Understanding data, finance and communication.
GCSE Business is also a great step preparing you for further and higher education such as A Levels and BTEC courses. A GCSE Business course could help prepare you for an entrepreneurial role and helps you to gain an understanding of what is involved in a business-related profession, such as accountancy, law, marketing or the leisure and tourism industry.
Key Stage 4
GCSE Business
Exam Board: Edexcel
The Course
The course is structured into two themes, taking students from how entrepreneurs set up and run new businesses (Theme 1) through to how to grow a global businesses (Theme 2).
Theme 1 concentrates on the key business ideas, issues and skills involved in starting and running a small business. How and why do business ideas come about? What makes a successful business? Students learn how to develop an idea, spot an opportunity and turn it into a successful business. They also gain a greater understanding of how to make a business effective, manage money and see how the world around us affects small businesses and all the people involved.
Theme 2 examines how a business develops beyond the start-up phase. It focuses on growing the business, with an emphasis on marketing, production, finance and human resources. It also considers the impact of the wider world on the decisions a business makes as it grows such as the legal, social, technological and environmental factors.
How are students assessed?
There are two exam papers, focusing on each theme. The exam questions are based largely on case studies of real businesses.
Key Stage 5
A Level Economics B
Exam Board: Edexcel
The Course
"To change the world you need to understand it, to understand it you need to know Economics."
Economics is about choice and the impact of our choices on each other. It relates to every aspect of our lives, from the decisions we make as individuals or families to the structures created by governments and firms. An economic way of thinking can help you make better choices.
Economics B engages students in debating developing their understanding of economic issues such as inequality, globalisation and government economic policy. Students explore and present alternative courses of action, keep up to date with national and international trends and learn about the economic environment and business through research and investigation.
Issues we address include:
What explains the stark and persistent divide between rich and poor?
How will businesses and consumers be affected by Brexit / Covid?
Should the rail industry be nationalised?
What is the future for cinemas in a world dominate by Netflix and Amazon?
Are the giant digital companies abusing their monopoly power?
How can we tackle climate change?
Which policies are effective in curbing the plastic pollution crisis?
The sugar tax – is it the best way to tackle the social costs of obesity?
Is labour migration good for an economy in the long run?
Who are the winners and losers from trade wars?
What is the future of work in a world of AI?
Should we tax robots?
What impact will electric cars have on the world economy?
What causes the gender pay gap and how can it be closed?
How can we solve the housing crisis?
Who are the winners (and losers) from globalisation?
Should the government introduce tougher rules on gambling?
What impact will China have on the world economy?
Why is it so difficult to make accurate economic forecasts?
In Theme 1 students learn about how markets work and what happens when they don't work so well. Students will also learn about enterprise in the economy.
In Theme 2 student consider the role of banks, how firms compete, both big and small, the global economy, and government's economic role.
In Theme 3 students learn about globalisation and global issues impacting on the individuals, businesses and the economy.
In Theme 4 students learn about competition, economic policy, and investigate the role of the financial sector.
How are students assessed?
Assessment is in the form of 3 exams at the end of the course.
Paper 1: data response and essay questions on markets, consumers and firms and how markets work
Paper 2: data response and essay questions on competing in the global economy
Paper 3: data response and essay questions ask students to see how it all fits together. Students will have a research task before the exam and the questions in the exam are linked to the context of the research.