History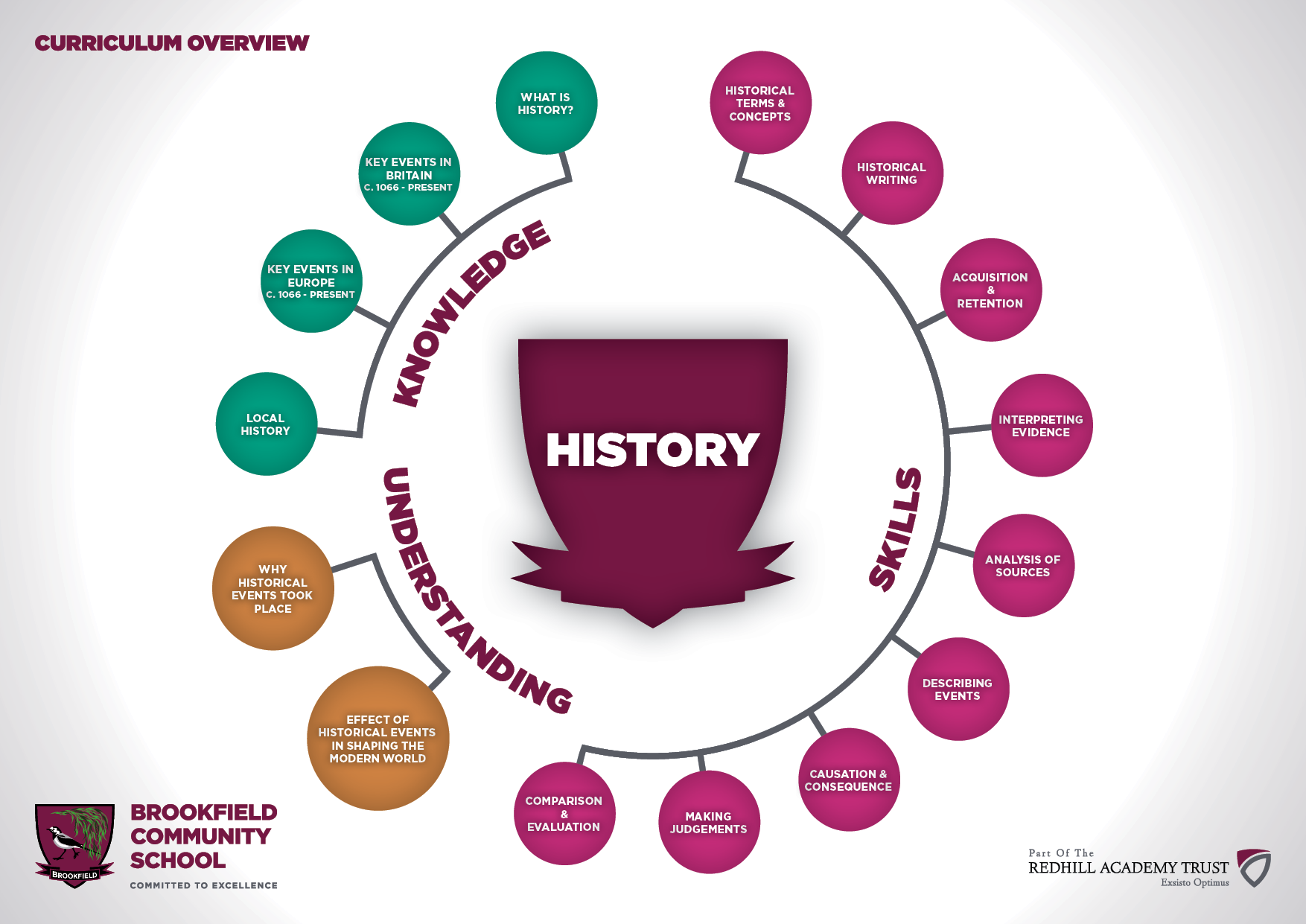 Click image to view full size.
---
Introduction to History
History is vital in understanding who we are and the world we live in. As Marcus Garvey once said, "A people without the knowledge of their past history, origin and culture is like a tree without roots" and, as Martin Luther King suggested, "we are not makers of history, we are made by History." Learning from History is also vital if we are to shape the future because, as Edmund Burke reflected, "those who don't know history are doomed to repeat it." Above all else, here at Brookfield Community School we seek to help students understand the relevance and importance of the study and discipline of History and instil a respect and love for the subject that will stay with them long after they have left us. Throughout Key Stage Three, GCSE and A Level students study a range of chronological and geographical history that gives students an understanding not only of the makings of modern Britain but also the wider world and contemporaneous issues too.
Key Stage 3
Students are currently taught within their form groups and have two lessons of history per week.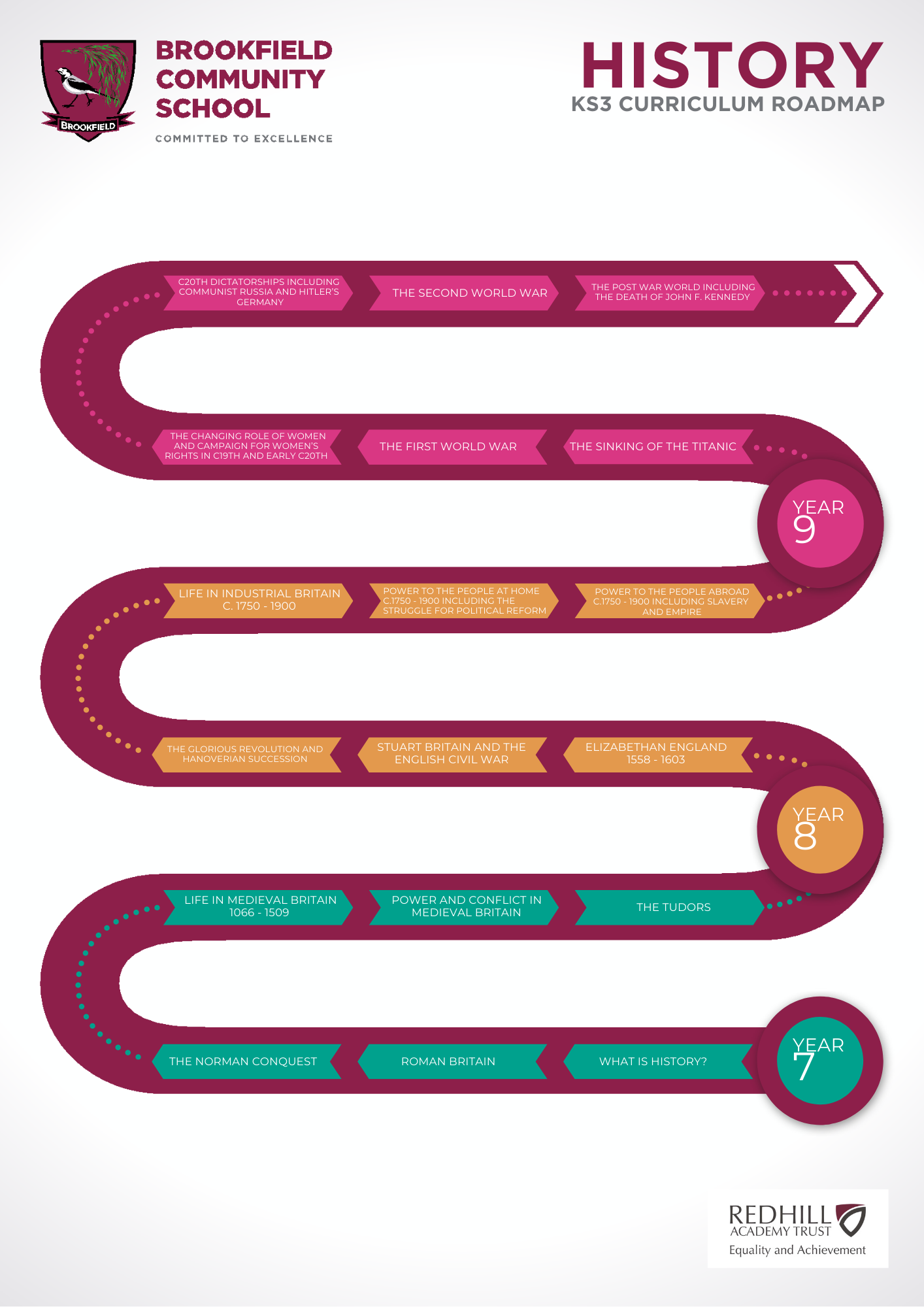 Key Stage 4
GCSE History
Exam Board: AQA
The Course
Britain: Health and the people, c1000 to the present day
Elizabethan England c1568-1603
America 1840-1895
Conflict and tension 1894-1918
How are students assessed?
2 x 2hr exams completed at the end of Year 11:
Paper One – Britain:
Britain: Health and the people, c1000 to the present day
Elizabethan England c1568-1603.
Paper Two – World:
America 1840-1895
Conflict and tension 1894-1918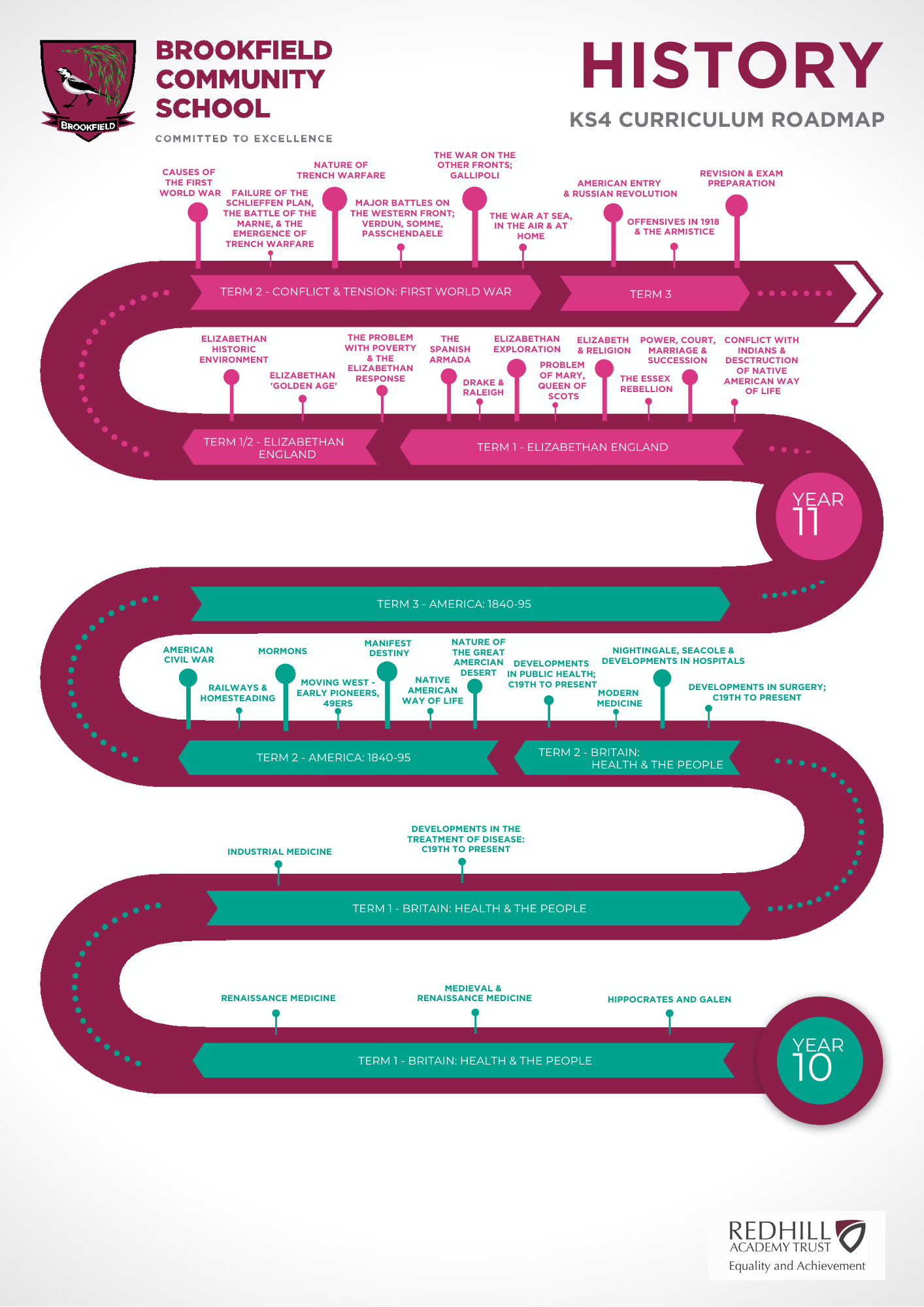 Key Stage 5
A Level History
Exam Board: AQA
The Course
Unit 1 – HIS1D: Stuart Britain and the Crisis of Monarchy 1603-1702
Unit 2 – HIS2Q: The American Dream, Reality and Illusion 1945-80
Component Three: Historical Investigation – British Imperialism in Africa c.1865 to 1965.
How are students assessed?
2 x 2hr 30min exams examining Units 1 and 2
1 x 4500 word piece of coursework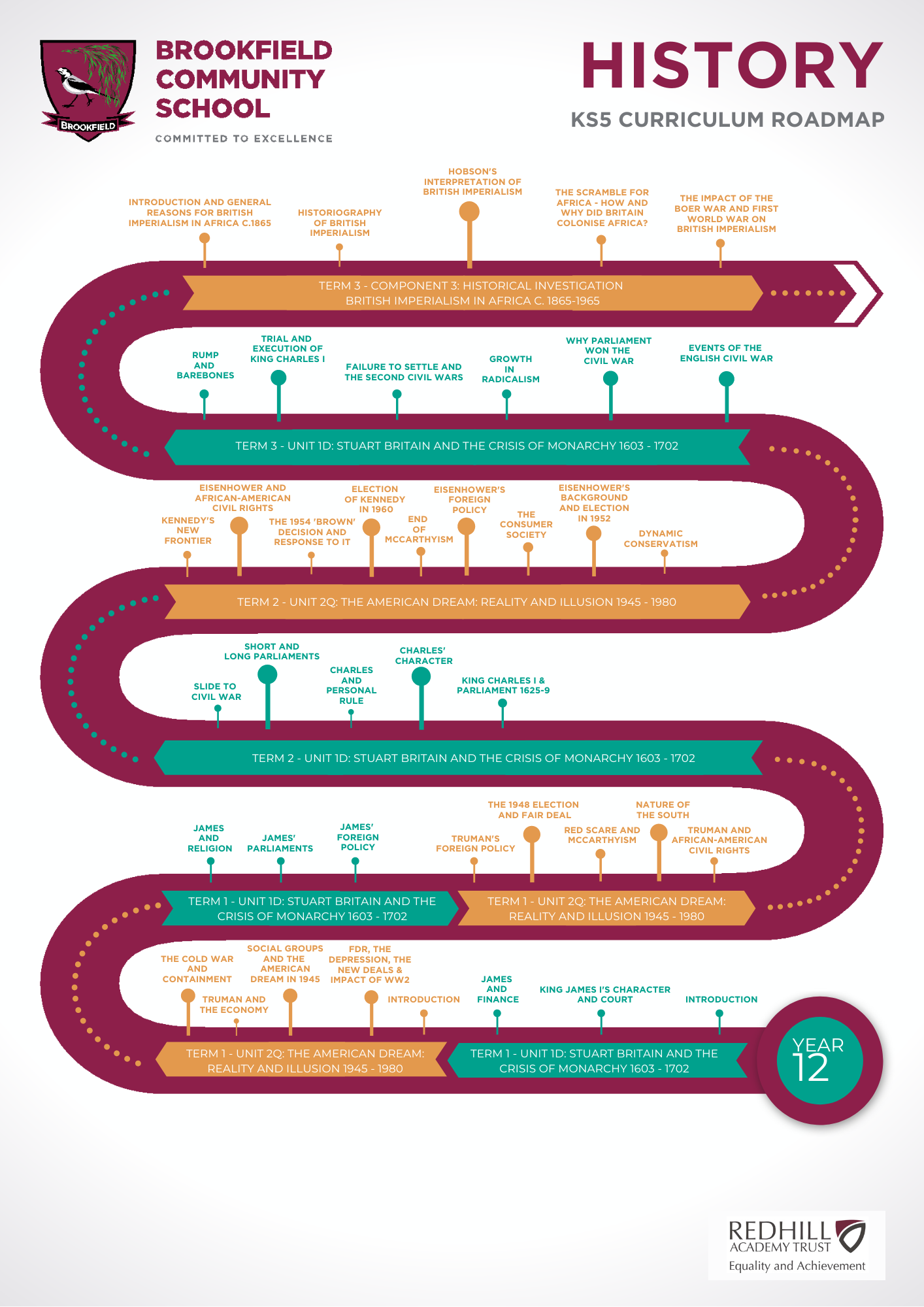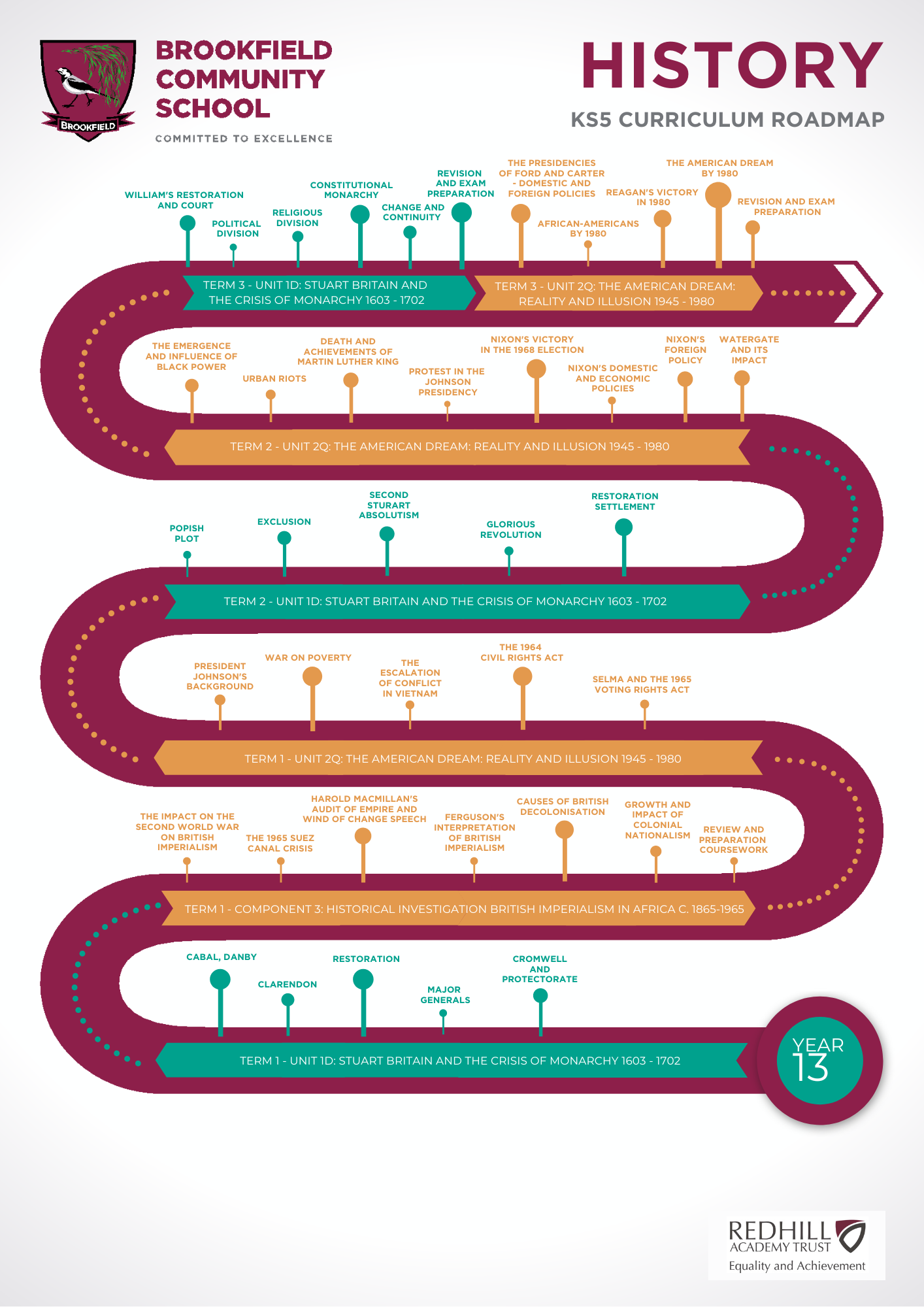 Enrichment
Not only do we aim to give an appreciation of the local area and wider community including historical sites such as Chatsworth, Hardwick Hall and Cromford, we also aim to provide opportunities to supplement the curriculum. In recent years we have supported Year 7 trips to study the history and geography of Chesterfield, organised Year 8 trips to visit First World War battlefields, cemeteries and memorials in Belgium and France, organised Year 11 GCSE revision trips and Key Stage 5 visits to the National Civil War Centre and Royal Armouries to supplement A Level studies. We also provide Sixth Formers with the opportunity to support younger students in their lessons as History Ambassadors. These students also assist us during Year 6 Primary Liaison Evenings and A Level Open Evenings.
Progression Opportunities
History is a highly regarded and well respected subject due to its academic rigour and the skills it provides. The ability to select and interpret evidence, analyse primary source material, evaluate interpretations as well as the requisite literary and literacy skills demanded and afforded by the subject means a qualification in History opens doors to a wide range of subject and non-subject specific careers. It is a very complimentary subject to others such as English Literature, Politics, Sociology and Geography. History is seen as desirable in areas such as law, journalism/media, the police, civil service and local government. There are subject specific areas such as archivist, museum work, teaching, archaeology and heritage industry such as the National Trust and English Heritage to name but a few. Also, many of today's top managers are History graduates. We firmly believe in the importance of History, not just as a subject in its own right, but as a powerful tool for future opportunities and progression.